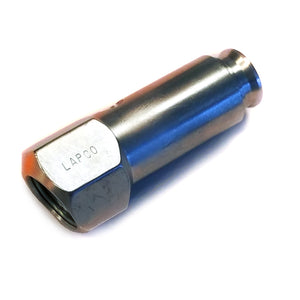 Back Bottle Valve Body for the Nelspot
gg-vb-bb
Back bottle valve body for the Grey Ghost, Nelspot, and compatible Nelson based markers.
2 air holes for higher flow.
Adjustable pin de-presser for air tank (must loctite set screw after anodizing or before use).
Inside bored out for higher volume. (major ID is bigger than minor of threads)
Originally done for Co2 expansion but will work to help run lower pressure and have a better consistency.
---
We Also Recommend